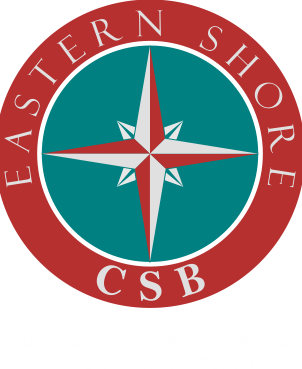 The Eastern Shore Community Services Board (ESCSB) Office of Prevention Services provides primary substance abuse prevention & mental health promotion services to youth ages 2-17 and their parents through a variety of community and school-based programs and activities intended to support families and youth experiencing high levels of risk. Prevention Services also offers a variety of community advocacy and mobilization efforts promoting health and supportive networks of resources for well-being.
Click on the link below to see the schedule of upcoming training events.
Listed below are the services offered by Prevention Services:
Parents:
Adverse Childhood Experiences (ACEs): Parents Workshop
Youth Mental Health First Aid
Youth:
Al's Pals: Kids Making Healthy Choices
Community Education:
Adverse Childhood Experiences (ACE) Interface Training
Adult & Youth Mental Health First Aid
REVIVE! Lay-Rescuer Training (Naloxone training)
School-based Opioid Prevention Education
QPR Suicide Prevention Education
Counter Tools: Tobacco Prevention Merchant Education
Lock & Talk Virginia
Southside Telehealth Training Academy and Resource Center (STAR) is a premier training program for health care providers seeking to use advanced telemedicine and telehealth systems to improve access to quality healthcare for rural and medically underserved populations. 
The vision of Telehealth Village is to become the trusted, go to learning resource for telehealth fundamentals, technology, practice, policy, business development, and innovation and specialty applications.